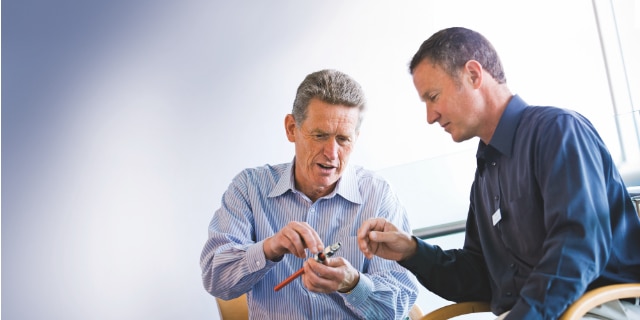 Improve the overall safety of the work environment, increase productivity, and keep abreast of the latest fluid system technologies with our
comprehensive training and education programs

.

View Upcoming Training Classes

At Swagelok Georgia | Jacksonville | South Carolina, we know that the more knowledge our customers have of fluid system components, the better a system performs. Let us help you elevate or maintain the level of performance or safety at your facility by teaching you and your employees. We offer classes on:
Swagelok® Tube Fitting Installation and Safety
Students receive hands-on instruction on the proper use, installation, and maintenance of tube fittings.
Thread Identification and Sizing
Learn how to correctly identify a range of thread forms, including ISO/BSP, SAE, and NPT.
Safe Valve Selection
Learn a simple, step-by-step decision-making process to select a valve.
Small Bore Installation Seminar
Learn how switching from traditional thread and welded systems can result in lower installation, operating, and maintenance costs.
Swagelok® Orbital Welding System
Acquire comprehensive knowledge of the equipment and techniques employed in orbital welding.
Tube bending and fabrication
Hose repair and make up
Troubleshooting valve failures
Choosing the right pressure gauge
Steam trap savings and testing using a simple test valve
Small Bore alternatives
New advanced Swagelok fitting
What makes Swagelok® tube fittings special
Contact your Account Manager for information and to discuss how we may be able to help you, or reach out to our office.