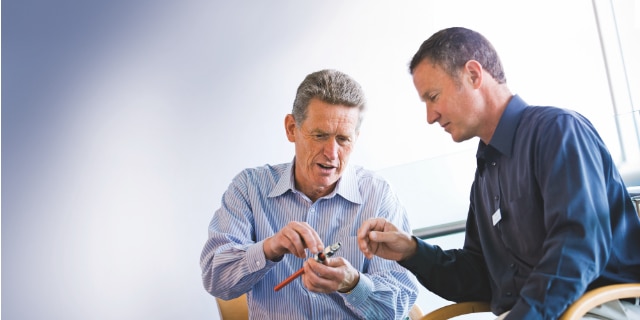 Join or Schedule a Training Class
If you are interested in scheduling one at your facility, contact your account manager or email us at technical.support@georgia.swagelok.com.
Swagelok's Tube Fitting Installation & Tube Bending Training
Our training programs equip personnel in industry best practices resulting in reduction of waste and energy emissions, along with creating a safe work environment.
8 hour class divided into two major sections: Tube bending, and Tube Fitting installation
Class concludes with a written test and building an assembly to prove understanding of the material
What will you learn?
Attendees will learn the importance of proper product and material selection to ensure plant safety and efficiency. Each individual will leave the class with an understanding of proper tube bending and tube fitting installation.
Other Training Options:
4-hour tube bending course
4-hour tube fitting installation course
Hose selection and installation
Safe valve selection
or talk to your Account Manager about having a Lunch and Learn training session at your facility